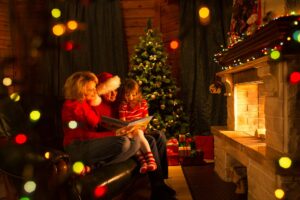 Holiday gatherings can be a good time to reflect on many things, although considering the identity of a desired fiduciary for your will or trust-based estate plan may not be on your list of fun holiday activities.
Your fiduciary would have the authority and responsibility to administer your assets and carry out your wishes once you pass away. Your fiduciary is referred to as a "personal representative" under a will instrument and a "trustee" under a trust instrument. Your personal representative or trustee can be anyone you want who is at least eighteen (18) years old. A personal representative or trustee can be your spouse, child, sibling, other family member, close friend or neutral third party.
There are many options you could consider regarding the choice of a personal representative or trustee, so how will you decide who to choose? The decision is ultimately yours, but what follows are a few things to consider before selecting a fiduciary for your estate plan:
Is the person someone you trust and/or trustworthy?
Is the person ethical?
Is the person familiar and comfortable with handling finances?
Will the person follow and respect your wishes?
Is the person familiar with your family dynamics?
Will the person be willing and able to navigate the administration of a trust or estate, including working and dealing with third parties, e.g., financial or legal institutions and entities?
It is prudent to select a fiduciary who is diligent, respectful, ethical, objective and level-headed. Who would you choose as your fiduciary? Holiday season reflection may be as good of an opportunity as any to consider that question.
If you should have questions or concerns regarding these issues, please contact Lin Law LLC at (920) 393-1190.