The method in which you choose to distribute a beneficiary's inheritance upon your passing is an important part of the estate planning process. There are a variety of ways to do this, and you should consider the method that best meets your estate planning goals.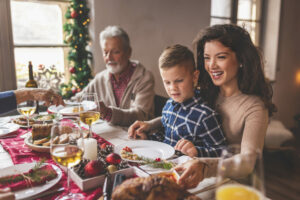 Distributed Outright  After all bills and expenses are paid, assets are divided and distributed to your beneficiary(ies) directly. This distribution method is an option for parents who have financially responsible adult children.
In Trust, Distributed Outright at a Certain Age, at Certain Ages, or Upon a Life Event  The assets that are held in trust for a beneficiary's lifetime are distributed by a trustee in accordance with the trust's provisions. Usually the provisions of a children's trust or beneficiary's trust provide that when the beneficiary attains a certain age (common age distribution choices are thirty (30) or thirty-five (35)), the trustee will distribute the assets of the trust outright to the beneficiary at the specified age, thus terminating the trust. Trust assets can also be distributed at multiple distribution ages. For example, the provisions of a trust can provide that the beneficiary shall receive one-third (1/3) of the trust assets at the age of twenty-five (25), one-third (1/3) at the age of thirty (30) and the residue of the trust outright at age thirty-five (35). A less common, but still useful option, would be to distribute the assets of a trust outright upon an event, such as graduating from college.
Asset Protection Trust  Another common distribution structure is an asset protection trust that is held and maintained for the lifetime of a beneficiary with no mandatory distributions of principal and income.  An asset protection trust can provide for the beneficiary to become co-trustee or sole trustee of his or her trust upon attaining a certain age. Upon the death of the beneficiary, unless the beneficiary exercises a valid power of appointment, the assets would continue to be held in trust for the benefit of the beneficiary's issue by representation.  The benefit of this option is that the beneficiary of the trust, if he or she is also acting as the trustee, has control of the trust assets and can protect the trust assets in the event of creditors' claims or divorce. The right method depends on your unique circumstances and goals. The best strategy to leave assets to your beneficiaries may change over time. To ensure that your estate plan meets your needs, be sure to review your estate plan on a regular basis.
If you should have questions regarding this topic, please contact Lin Law LLC at (920) 393-1190.