When preparing your estate plan, you usually think about the financial aspects of your estate (e.g. bank accounts, retirement accounts, brokerage accounts, real estate, tangible personal property). However, there may be nonfinancial assets you could consider when preparing your estate plan.
---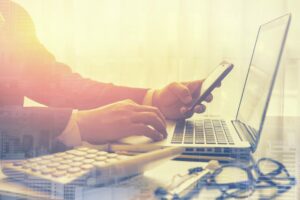 Digital Assets
So much of our information is stored online. Your digital assets left behind can become a "Digital Legacy" for you upon your passing. A list of items that can contribute to your "Digital Legacy" includes, but is not limited to the following:
Social Media Accounts (e.g. Facebook, Instagram, Twitter, etc.)
Photos
Videos
Websites
Dating Profiles (e.g. Tinder, Bumble, etc.)
Consider this: What would you be comfortable with regarding your digital assets after your passing? Would you want your "Digital Legacy" to be shut down or remain activated? In this instance, it might be important to you to have detailed written directions for how you wish to have your digital assets handled after your passing.

Family Traditions
Your family traditions may include a secret family recipe that only you know (e.g., your delicious, mouthwatering turkey dinner) and that you can't imagine your family going without. You may want to include your secret family recipe in your estate plan in order to pass on your holiday tradition.
Personal Beliefs
A personal legacy statement may include your beliefs, values and morals that you live by. By including a personal legacy statement in your estate plan, your personal beliefs can continue to reach and inspire your family and friends.
---
If you should have questions regarding this topic, please contact Lin Law LLC at (920) 393-1190.